David J. Boczar, CFP®, CFA
Private Wealth Manager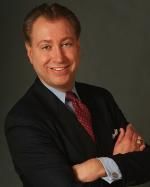 David J. Boczar, a CERTIFIED FINANCIAL PLANNER™ professional and a Chartered Financial Analyst (CFA) charterholder, has over 35 years of experience in the global financial services industry in investment research, money management, advisory, compliance, and banking. He has conducted fundamental equity and fixed-income research in the U.S., Latin America, Europe, China, Japan, Asia and Africa. One of under 2,000 professionals with both the CFP certification and the CFA designation, David is uniquely positioned to help you make informed decisions about issues that affect your financial well-being.
David is committed to acting as your key trusted advisor and assisting his clients comprehensively in areas such as asset management, capital preservation, retirement planning, educational planning strategies, risk management/insurance planning, estate planning strategies,* wealth transfer and succession planning.
Working closely with David, together he and you can create a written plan to get you where you want to be, and where you need to be. David looks forward to the opportunity to join you and your family on this important journey.
*

Investment advisory services offered by Bay Colony Advisors, a registered investment advisor, doing business as

Emerald Wealth Advisors.

No Advice may be rendered by Bay Colony Advisors, d/b/a

Emerald Wealth Advisors

unless a client service agreement is in place. Bay Colony Advisors d/b/a

Emerald Wealth Advisors

does not provide accounting, tax, or legal advice. Insurance is offered

separately

by

David J. Boczar, CFP®, CFA

as an independent insurance agent. Bay Colony Advisors does not supervise the insurance activities of

Emerald Wealth Advisors

or

David J. Boczar, CFP®, CFA.

Bay Colony Advisors principal Office: 86 Baker Avenue Extension, Suite 310, Concord, MA 01742. Phone: 978-369-7200.

For additional information please visitL

ADV 3 (Form CRS):https://static.twentyoverten.com/5d2347a68f3a3a7a7afb3e41/EG73kuL_VkX/ADV-Part-3.pdf; ADV 2:https://static.twentyoverten.com/5d2347a68f3a3a7a7afb3e41/KwVvWiKhUUs/ADV-Part-2.pdf